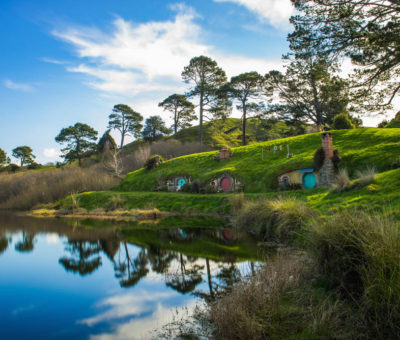 The Lord of the Rings movie set in the small town of Matamata is now New Zealand's third largest tourist destination, bringing in around $78m to the Matamata-Piako district annually and tourists from around the globe.
Visitor Solutions has worked with the Hobbiton site since soon after its inception. For this current project we were commissioned to conduct research on behalf of the Hobbiton Movie Set management team and board.  The research aimed to better understand visitor perceptions and behaviour when visiting the Hobbiton precinct and Shire's Rest during one of the attraction's peak visitation periods.  Several recommendations were suggested on the site's visitor flows, guides and key areas both on-site and back of house. Visitor Solutions also assisted with the development planning for facilities such as the Hobbiton shop.
When the movie set was rebuilt for The Hobbit, a joint venture was formed between the Hobbiton movie set and Peter Jackson himself.  The site went from 25,000 visitors per year to 600,000 visitors per year.